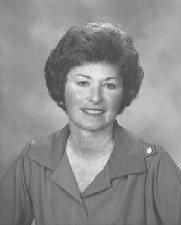 Carol D. Strader,CRS, GRI
I was born in Portland, grew up in S.E., schooled in
The N.E. Alameda district, attended the University of Oregon in Eugene and am now a 46 year resident of Lake Oswego.
My husband, Chuck and I have a son, who is a broker with Merrill Lynch and a son, who is a tax lawyer in the firm Hanna, Kerns and Strader and our daughter is a flight attendant with America West Airlines.
I love to play golf, but during my professional career I have devoted myself to Real Estate and my golf has sufferred. My husband and I have been involved with Tournament Golf Foundation, Inc. since its beginning in 1972. We sponsor the ladies Professional Golf Association tournament held at Columbia Edgewater C.C. in early September. The tournament is named the Safeway LPGA Golf Tournament, formerly the
Ping, Cellular One Tournament.
---
I try very hard to live up to my slogan:
HONESTY, INTEGRITY AND PROFESSIONALISM
in
REAL ESTATE SALES FOR YOU AND YOUR FRIENDS.
Let me Buy or Sell for you
---
This page designed and maintained by,
---